I had all these plans. Plans for my second non-fiction book to be about heroes or maybe characters more generally.
But like Lennon said,
"Life is what happens while you're making other plans." 
And no matter what I do, it's not characters I'm thinking about. It's productivity. I mean, just two weeks ago, I wrote about productivity and Cal Newport's book Deep Work.
I guess now I understand the phrase write what you know. Productivity is where my focus is at, so writing about anything else is proving difficult.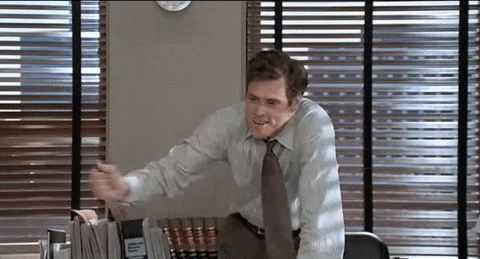 I feel like Jim Carrey in Liar Liar, when he's desperate to tell a simple lie: he wants to say the pen is red when it's blue. 
Only I'm trying to convince myself the next book I write is on characters when all that keeps coming out is productivity.
Balls.
Don't you hate it when that happens?
"They see productivity as a scientific problem to systematically solve-" Cal Newport, DEEP WORK p.39
That was one of the quotes from two weeks ago, and I'm still thinking about it. See non-fiction books solve problems. I NEED to solve the productivity problem. I guess in the end, you have to face the fact the pen is blue and I have to write the damn book on productivity.
Which means I need your help.
I like doing research before I embark on a non-fiction project so that whatever I craft is fit for purpose. So below is a survey on productivity. With questions on your writing style, techniques, and problems. I'd be super grateful if you'd help me out and fill it in. It's completely anonymous, I won't know who you are 😀 and shouldn't take more than a few minutes.
Let me know what your best tip for productivity is in the comments.
You can also find me on Facebook, Twitter, Instagram, Pinterest, Goodreads
SaveSave
SaveSave
SaveSave