I warn you now, this post is for the open minded.
There are some books that are bound to cause controversy. 50 Shades of Grey is one of those books, so it makes sense that I don't know many people who actually admit to liking it. But I don't get it. There have been at least a hundred million copies sold worldwide, which puts it in the realm of the top ten selling books of all time. And that 100m figure was the from two years ago, with film releases it's only going to boost book sales.
So somebody has to be buying it and reading it.
Most people I talk to are vehemently against the book. The trilogy seems to ignite more ferocious battles than all the recent political Brouhahas. Most argue their dislike is because it's written badly, or the subtly abusive connotations around how the male love interest treats the female protagonist.
If you didn't know, 50 shades of Grey is actually fan fiction of the Twilight saga written by Stephanie Meyer which also sold in excess of a hundred million copies despite being yet another series of books that received significant critical attention.
But here's my point, and the driver behind this post, if these bitches can sell nearly 300 million copies despite nearly everyone I know wanting to shove their books in a woodchipper, then there has to be something they're doing right, and I wanna know what it is.
I don't care if you're Shakespeare himself risen from the dead to craft word-gold to hit the NYT best seller list, you don't sell 300 million copies without giving your audience exactly what they want. And that, my dear sweet cherry pies, is the point of being a writer. I don't know about you folks, but I sure as shit wouldn't mind selling 300 million copies of my book.
So here's me, suggesting to you, we all put our disjointed noses and misplaced egos aside for a moment and deconstruct what in the shizzle they did to make themselves so successful.
I'll admit, I've only read the Twilight series not the 50 Shades of Grey trilogy, but I have seen the films, and I 50 Shades Darker just last week.
Other than exceptional timing, having the glorious blessings of the karmic book Gods on her side, and a bucket load of luck, there are three things that I think EL James did to skyrocket her to the top of the charts.
ONE – THE CONCEPT
I read an interesting book recently by Steven Pressfield, called Nobody Wants to Read Your Shit – why that is and what you can do about it.
In it, he talks about why the most important thing you can do when trying to sell your book is nail down the concept.
"A concept establishes a frame of reference that is greater than the product itself."

"The concept frames (or, more frequently, re-frames) the issue entirely."

"One of the seminal concepts in advertising history is Avis Rent a Car's "We're #2 so we try harder." All three quotes by, Steven Pressfield, Nobody Wants to Read Your Shit, P 18.
Avis has re-framed the concept of being second best. Being second best is usually negative, I mean, nobody remembers who won silver at the Olympics, right? You're too busy remembering the gold winners.
And before you start, I know it's the taking part that counts. I just happen to like shiny gold things with the number 1 against them or the letter A+…. :p
But… And this is where the genius comes in for Avis's advertising; they flip being second best (a negative) into a positive by saying that they will try harder in order to be number one.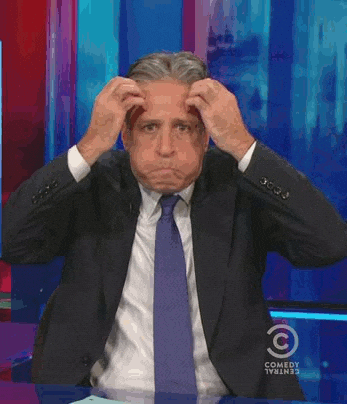 BOOM.
Damn, they some goooooood advertising apples. Anyone else's mind blown?
There are concepts everywhere:
Nike's Just Do It

Breakfast of Champions – Wheaties,

Breakfast at Tiffany's

De Beers 'A Diamond is Forever'.
But it isn't just advertising. Books and stories have concepts too.
Pressfield talks about the film Die Hard and the fact that it's high concept, because
a) You can convey the story in 10 seconds flat,
b) When you do, you understand the entire film and plot.
DIE HARD – Maverick cop ends up in building which has been taken over by a gang of thieves trying to steal a fortune.
and here are some more examples:
Cop trapped on a bus with a ticking bomb – Speed

The whole world is a computer simulation – The Matrix

Alien race camoflagues as humans to take over the world – V (TV series)
So what about 50 Shades of Grey
The unlikely girl manages to win elusive control freak bachelor's, heart.
In other words:
Unlikely girl, meets unlikely boy.
OR, and here's the winner…
Submissive woman overcomes everything to dominate the heart of elusive bachelor.
Why? Because there are a lot of pissed off, bored housewives out there that feel suppressed.
TWO – THE CHARACTER ARC
At first, I thought 50 Shades of Grey was so popular was because of the character arc of Christian Grey, but the more I think about it the more I realise that Ana Steele has half decent arc too.
And I know someone's going to say you can't have a decent character arc unless you write well, but 100 million copies say you're wrong. So get back in your fucking box and pipe down.
People read books for characters. We can do as much world building and scene setting as we like but it's the characters that drive every story and if your readers don't buy into them because you don't have a good enough arc, then your story ain't gonna sell.
A character arc denotes the change or growth the character goes through during the story. The character starts in one place at the beginning and by the end, they've grown into something else.
Readers' want to know if the protagonist is going to make a better decision this time.
Will they save the world?

Can they trust in someone enough to accept their help?

Will they stop cheating on their wife?

Can they make the ultimate sacrifice to win the

girl's

heart?
What works so crazily well in 50 Shades, is that Christian and Ana's character arcs are high concept. Let me show you:
Christian- The ultimate elusive bachelor, never fallen in love, complete control freak.

End of the book? Christians – Married, a father and a doting husband. It's the ultimate 180 degree u-haul change. Bad boy turns good.
Ana is the same:
Ana – meek, mousy woman, suppressed at work, submissive in the bedroom.

End of the book? Confident and dominant enough to stand up to Christians arrogance, so much so she is the catalyst for his change.
Deep down, we all want to be loved. Sure this might not go for every woman on the planet, but most women I know go weak at the knees at the thought that somebody could love them enough to sacrifice everything for them. And that right there, is what makes the story so appealing.
The fact that it's erotica is completely beside the point. When you break this down scientifically, the erotica is nothing more than scenery and world building. This sold because it's the ultimate love story.
THREE – VULNERABILITY
Which brings me to my last point, vulnerability.
If you want your readers to love a character who is elusive, arrogant, and a control freak (all negative qualities) then the quickest (although not the only) way to do that, is to make that character vulnerable.
Why does that work? Because you immediately endear that character to the protagonist, and the protagonist isn't really the protagonist, are they?
The protagonist is the reader.
If someone makes themselves vulnerable to you, it makes you want to look after them and care for them and make sure that nobody damages them.
That's exactly what EL James does with Christian Grey. Slowly but surely Grey opens up about his past, he lets Ana touch him for the first time (something that was out of bounds previously) and piece by piece, gives a little more to Ana, which really means, piece by piece he gives us a little more.
And that is addiction 101. You're hard-wired to want what you can't have. So if EL James gives you tiny pieces chapter by chapter, you're going to guzzle those pieces up and keep turning till you get what you want. Forget the fact the writing isn't Shakespearian, frankly, I think she's a fucking genius.
Want to read these puppies? Buy from AmazonCOM, AmazonUK
LET'S PLAY A GAME – In the comments, (aside from anything you want to say) add another comment… I want you to write down the 'concept' of a super famous book or film. DON'T tell us the name of the book or film until we guess it. Everyone's welcome to join in.
Sign up for publishing news, writing comps and writing tips galore here.
You can find me on Facebook, Twitter, Instagram, Pinterest, Goodreads